Top 5 News Apps For Android:- (Best News Apps For You !!! )
Oo, So now you are here for the best news apps for android in india, United states(US), United Kingdom(UK).
In this article you will get the superb apps to read news digitally on your android device.
How do you read news regularly ? (Answer in comments)
I think you should keep these apps for your updation and also if you are preparing for any compititive exam.
Note:- Contact me on what'sapp (6378553662) to get the best advice if you want to buy any digital product online from amazon or flipkart Eg:- Phone, Laptop
Now lets start the list of best news apps for android or you will say this is not a good website 😉
News apps in this article
Download link of every app is available below.
Google News
BBC News
Daily Hunt News
Microsoft News
News 360
---
Best News Apps For Android
1. Google News:- (Android News Apps)
This is the best app which you can use for you regular and fast updates on news regularly.

The best thing about this google news app is that the news coming in it is coming directly from professional bloggers from google.

You will find many categories in this app and you can choose your favrouite category like:- Technology, Politics, Economics or any thing else you like.
What exactly you will get in google news app?
Stay up to date
The "For You" tab makes it easy to stay up to date on everything you care about at one place in your mobile.
Your briefing updates through-out the day with five stories that Google News has organised for you at a single place.
Go deeper in each and every story
The 'Full coverage' feature provides a complete picture of how a story is reported from a variety of sources in an incident or in an report.
The Headlines tab offers an un-filtered view of top news articles from the world.
Access your favourite news
The "News-stand" tab makes it easy to find and follow the sources that you trust, as well as browse and discover new.
If you want to support your favourite news publisher, you can even subscribe to them.
---
2. BBC News :- (News android apps)
BBC News app is really good one to read news on daily basis. I can take responsibility of the content you will get here, you will get the best news even about India and for the world.

The best thing about this app is, this app is managed by a famous company called BBC.

And all the News you will recieve will be coverd by the top level Journalists.
What makes BBC news a good news app ?
Key features:
Top Stories:- brings you the latest, breaking news from our trusted global network of journalists.
My News:- is a feature allowing you to personalise your news offering.
Add topics wherever you see the + icon.
Stories from the topics you will choose will appear in your personalised My News feed.
Here you can see stories by topic or time feature, and use the Manage Topics screen to stay on top of the news of your day.
More of the news you care about
We now offer a fuller selection of stories from the newsroom, including:
Popular:- Keep on top of popular stories and videos from across the BBC, regularly updated throughout the day
Live BBC World Service Radio:- available in the Live tab, Expertise and insight from our journalists available 24-hours a day.
Read the best journalism from BBC correspondents
Access to our full range of video and audio
Photo galleries and full-screen images
---
3. DailyHunt:- (Great News App)
It is really a nice app If you really want to keep yourself up-to-date. In this app you will be notified whenever any important news will come.

The best thing about this app is, Only quality news will be delivered to you. You can also filter the type of news you want in your notifications.

This android news app is really amazing. You can use this android news app easily with a nice user interface.
Why this android news app is really amazing ?
Create your ID and Post:
Create an engaging post and share your thoughts. Tag people, use hashtags ( # ) and start a trend on this news app.
Repost and give your opinion or advice:
Liked something you saw? Or have a different take on the article you read? Simply tap on the re-post button, share the article and let others know what is on your mind.
Share creative article on Dailyhunt app:
Have you ever found something interesting elsewhere? Share your photos, memes, news articles, youtube links videos & links with your friends and near once or share it with anyone you wantF.
Discover what is trending :
Whether you are interested in news, politics, entertainment, sports, cooking or lifestyle Daily-hunt is your one stop destination for all trending topics going on.
---
4. Microsoft News :- (Android News Apps)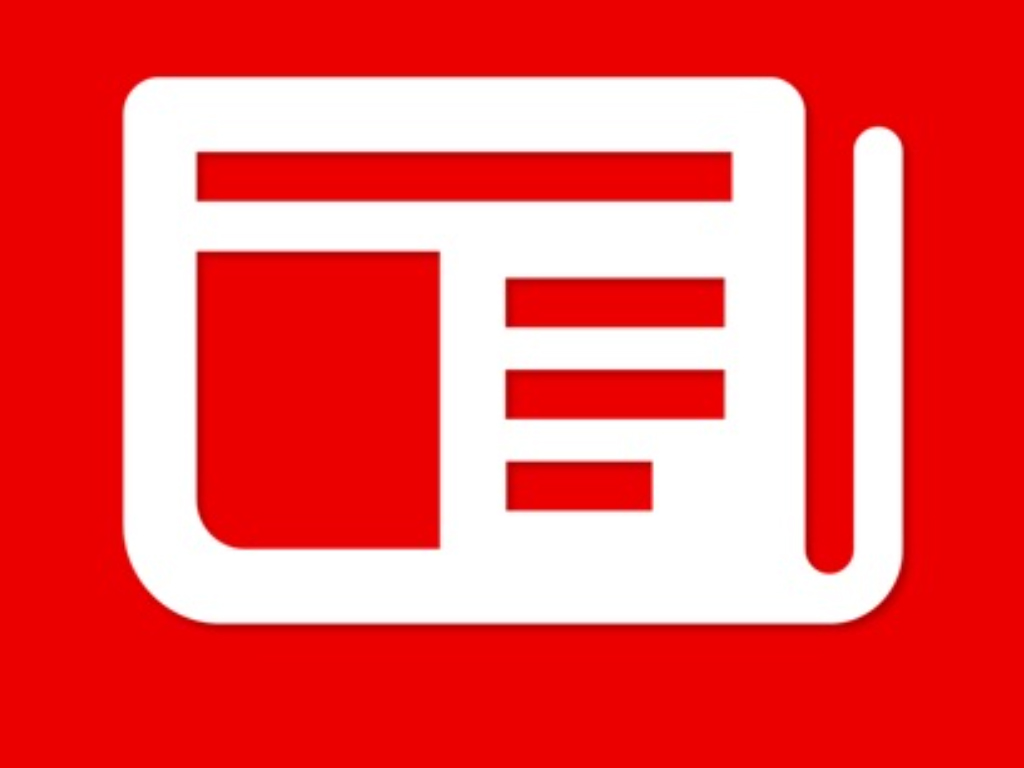 HaHa LoL, This app is really amazing because this app is from the 2nd most richest man in the world bill gates from microsoft.

So because of this I can give you gurrenty of the quality content you will get. In this app there are many category like tech, politics, ETC.

This app will keep you update with real time latest news.
How this android news app is really amazing ?
Microsoft News delivers breaking news and trusted, in-depth reporting from the world's best journalists.
Their editors curate the most trusted, important, interesting and trending news in the world.
You can choose which topics matter most to you.
Microsoft News updates you with notifications of breaking news, quickly and accurately, always.
Sync your preferences across the app and the Web with the best filter facility available.
Microsoft News works in partnership with hundreds of publishers in around the world.
You can select from editions of more then 20 countries, carrying content from over 3,000 top brands.
Microsoft News do it easy to for you to keep updated about world, to intuitively move from news to news, and from part to part.
Its clean and simple design lets you read articles without world, with useful features like a dark mode for night-time reading to relax your eyes and much more.
---
5. News 360 :- (News app in Android)
This app is really a good app, In this app you will get a good quality the best thing in this app is a filter feature.

In this app you sort the type of news you want in your notifications like mysterious murder cases or tech cases and even many more things.

You will get a quality news because all the news is not direct but these news are first verified and then deliverd to you.
Is this app is really a best among all android news apps ?
MILLIONS OF INTERESTS
Whether you're into Cryptocurrencies or Crochet, News-360 can find the content you care about – just select your interests when setting up the app, and News-360 will keep learning about your choices as you use it by its super intelligent algorithm.
READ UNLIMITED CONTENT
More than 100,000 sources are available, from the top main stream news, to local and niche websites and various blogs.
NO POSSIBLE DISTRACTIONS
A attractive and simple interface that allows you to quickly scan headlines from your eyes, preview stories and dive deep into the available articles.
AT A GLANCE
Read and share news stories and updates without opening the app by using the News360 widget on your phone.
ACCESS APP ANYWHERE
Save news articles on your device to read offline news also, on a flight or in the subway. Synchronize your interests and saved stories with News 360 app on your phone, tablet, Android TV, or at news360.com
---
Which is best android news app among all ?
According to me the best android news app is google news because this news story app will give you the best possible update and you will do not believe that more then 10000 news were updated globally while you were reading this sentence on your phone or desktop.
What are the advantages of news apps in android ?
Yes, There are many advantages of news apps over the other methods to get the news like news paper, TV ETC.
You can't carry all these things around with you in market or malls.
BUT
You can carry a mobile phone in which you will get the regular updates about the outside world faster then any other way.
Conclusion:-
In this post I have talked about the best news apps for android phone which you can use properly.
All these apps suggested above are tested and these apps will only give the best quality news and will keep you updated.
These best news apps also includes some high company apps like Microsoft and Google News apps for android.
Hope you enjoyed the post on the best android apps to get news.